The Stellenbosch University Botanical Garden – botanical gardens stellenbosch restaurant
The Stellenbosch University Botanical Garden, located in the historical center of Stellenbosch, is the oldest university botanical garden in South Africa. This compact Garden houses an enormous diversity of plants, both indigenous to South Africa and exotic. The Katjiepiering Restaurant offers a perfect place to rest and enjoy the Garden while the Shop offers a wide range of local and regional products. Also visit our Plant Sales area where you can find some of the beautiful plants cultivated in the Garden for sale.

COVID-19 SAFETY – Wearing a mask properly over nose and mouth is compulsory throughout the garden, except while eating in the restaurant area. Guests will be screened on entry, and entry and exit areas are provided with hands-free sanitiser stations.
​Opening hours:
09:00 – 16:00 during winter (21 June – 31 August), every day (Monday to Sunday)
​
08:00 – 17:00 during summer every day (Monday to Sunday),  including public holidays except New Year's Day and Easter Friday.
 ​
Admission: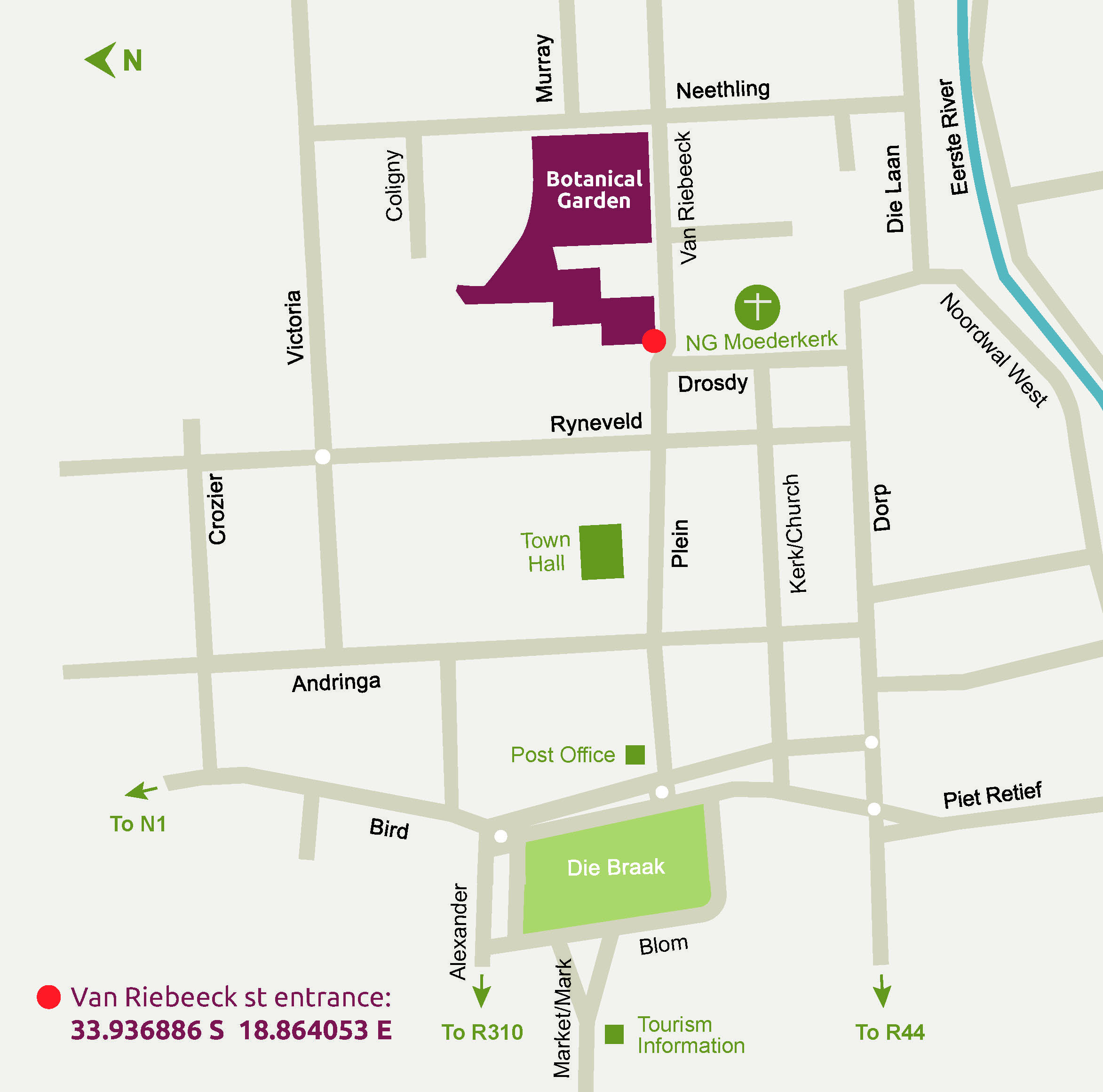 R15 Admission, R10 for Seniors​
Annual entry cards available at discounted rates
Free entry to SU students and staff
Larger groups are welcome with prior-arrangement.

​Children only under supervision
No photo shoots without prior-arrangement, professional shoots are are subject to a fee.
Parking:
The Botanical Garden does not have a dedicated visitor parking area, a municipal parking area is located adjacent to the Garden in Van Riebeeck Street and street parking is also available surrounding the Garden.
Garden Map:
Follow the link to access the Botanical Garden map.
RULES:
Please DO NOT
Pick any plants, touch any plants in pots or move plant labels
Smoke, vape or consume alcohol in the garden
Catch or touch any wildlife in the garden
Play music​
Cycle, skate, play ball games or frisbee
Walk in the flower beds
Bring balloons or similar items into the garden
​Set up any chairs, tables or gazebos anywhere in the garden
Please DO
​
Take time to look, listen and smell the nature around you
Wear your mask at all times
Enjoy a picnic on the designated Picnic Lawn (see map below)
Take photos of our beautiful garden but please note – No commercial or group photography without a permit
Read the signs – They are there for a reason
Put your litter in a rubbish bin
Supervise children
Ask questions – Our staff are here to help
Respect our staff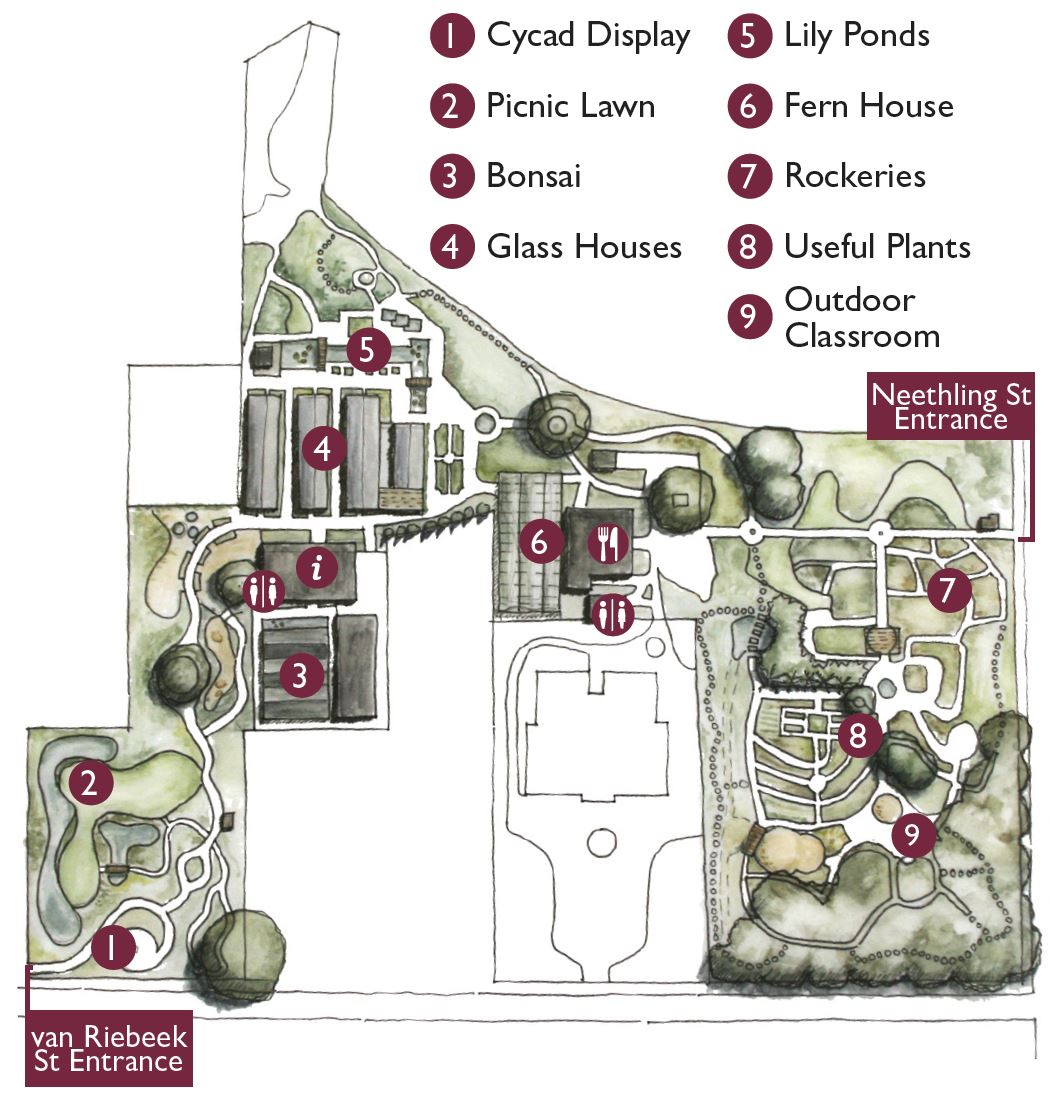 Stellenbosch University Botanical Garden
Located in: Stellenbosch University
Address: Neethling St &, Van Riebeeck St, Stellenbosch Central, Stellenbosch, 7602, South Africa
Hours:
Closed ⋅ Opens 8AM Sat
Phone: +27 21 808 3054