Thanks to the incoming players, the Florida outfit are now the favourite to lift the trophy at the end of the campaign.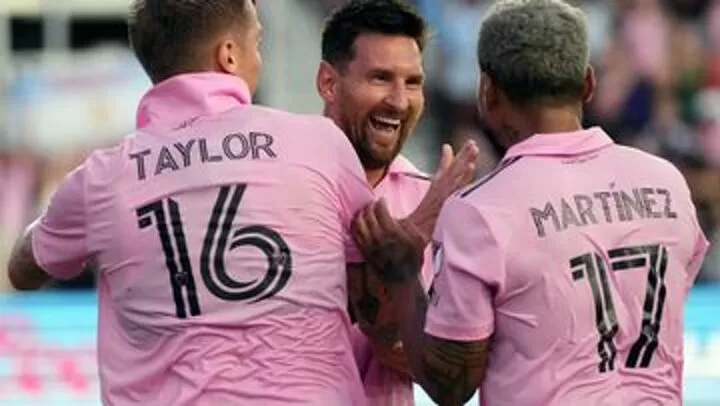 Inter Miami's Round of 32 game in the 2023 Leagues Cup is almost underway on Wednesday in what will be the first ever Florida Derby against Orlando City for Lionel Messi, Jordi Alba and Sergio Busquets, who are finally back playing together for the first time in a long time.
Although everything points to The Herons having left behind their bad run of form in the 2023 season, a campaign which saw them fall to the bottom of the Eastern Conference, the game against Óscar Pareja's side still promises to be a hugely challenging affair.
Inter Miami's fortunes have turned around
It will be the first big test for the side that overcame Cruz Azul and Atlanta United in their previous two games, in no small part thanks to the magic kept in the boots of Lionel Messi. However, despite Messi's talent, derbies are unpredictable events and a tiny action could change the course of the game as a whole, meaning Leagues Cup progression is no given for the Argentine.
Ahead of the tie, something that stands out is the fact that, despite the precarious MLS standings, Inter Miami are actually the favourites to win the game, most likely due to the incoming players that have revolutionised the squad dynamic.
Who are the favourites to win the Leagues Cup?
However, as well as being favourite for the game, The Herons are also favourites to win the tournament outright, according to various betting houses across the USA.
In second place, just behind Tata Martino's side are Club América, who will play against Chicago Fire in the next round, and who could also face Inter Miami in a future round ahead of the final.
Odds to win the Leagues Cup 2023
Inter Miami: +600
Club América: +1000
FC Cincinnati: +1100
Monterrey: +1100
LAFC: +1200
Tigres: +1200