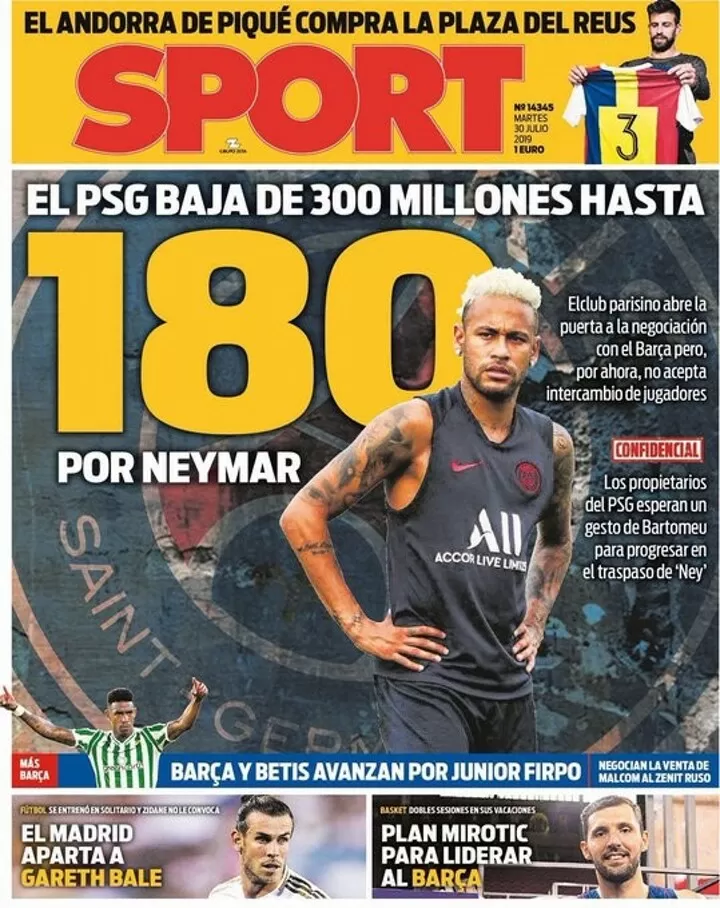 PSG lower Neymar price to €180m but won't accept player exchange (Sport)
15 hours ago /
StanLee
PSG have lowered their price for Neymar from 300 million to 180 million euros, according to Diario Sport.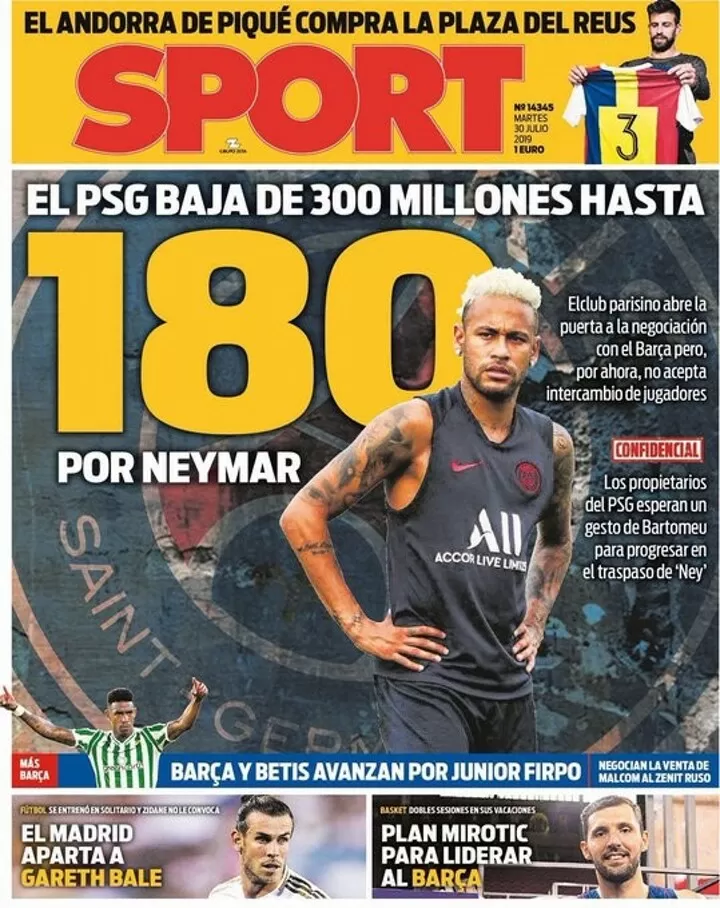 Sport claims that PSG have finally opened the door for Neymar to negotiate with Barcelona.
However, the Ligue 1 club will not accept any exchange of players as they want the money upfront.