On Friday 31st May 2019, Sokoine University of Agriculture (SUA) Vice Chancellor, Prof. Raphael Chibunda and his management team hosted Iftar dinner to celebrate the Muslim holy month of Ramadan. The event took place in the Multipurpose hall building at the main campus and was attended by both Muslim and non-Muslim community members.
The gathering was an opportunity for SUA Community members to promote solidarity, interfaith tolerance, strengthening social ties and creating a healthier working environment for all. .
In Islam, Ramadan is the holy month of fasting. It begins and ends with the appearance of the new moon. During the holy month, Muslims abstain from eating, drinking, smoking and sex from dawn to sunset. The fast is intended to bring the faithful closer to God and to remind them of the sufferings of the less fortunate. After the sunset prayer, Muslims gather in their homes or mosques to break their fast with a meal called ifṭār that is often shared with family and friends.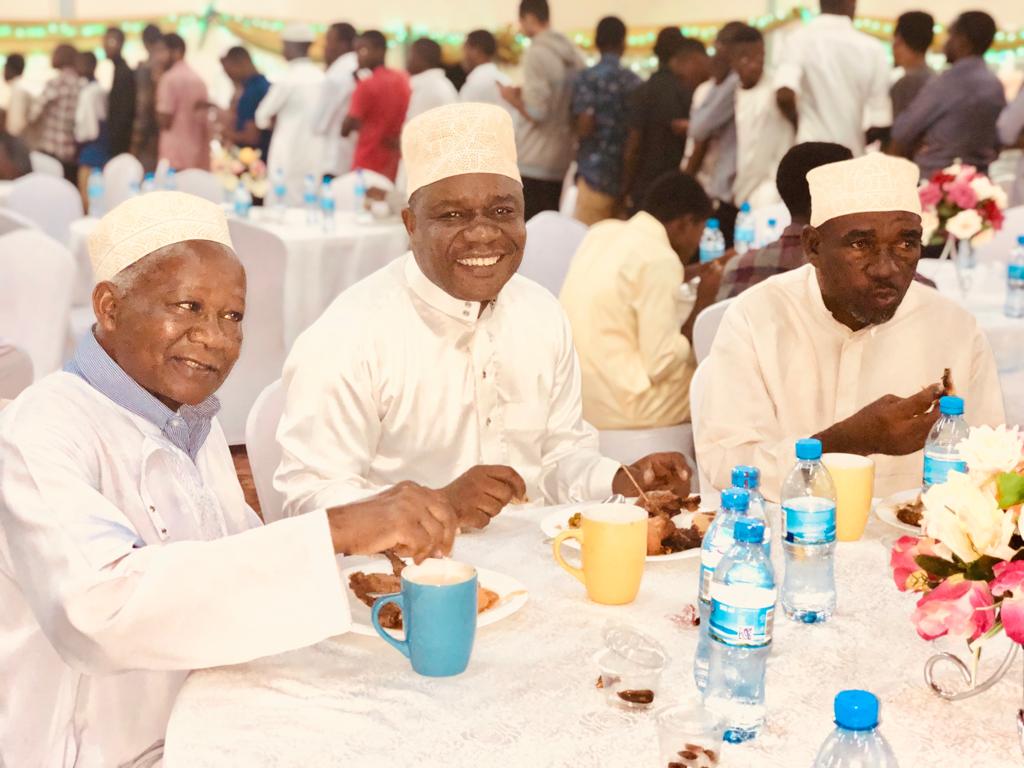 In this year, Ramadan began in the evening of Sunday, 5 May and it will ends in the evening of Tuesday, 4 June 2019 (Dates may vary).